Guess who turns 35 this year! It's everyone's favorite pizza-loving, mushroom-chasing, goomba-smashing, plumber! That's right! Mario first appeared in the Donkey Kong video game in 1981 – making him old enough to be your dad! (And don't forget about Uncle Luigi!)
In honor of this milestone, we will be celebrating this pixelated hero and all things Mario on Thursday, March 10, 2016 from 3:30 to 5:00 p.m. You can make your own mustache and question cube, play on the Wii and Wii U consoles, eat some snacks, and wander around in the sewers collecting coins! (Maybe not that last bit.)
Now, I realize that most of you are familiar with this Mario: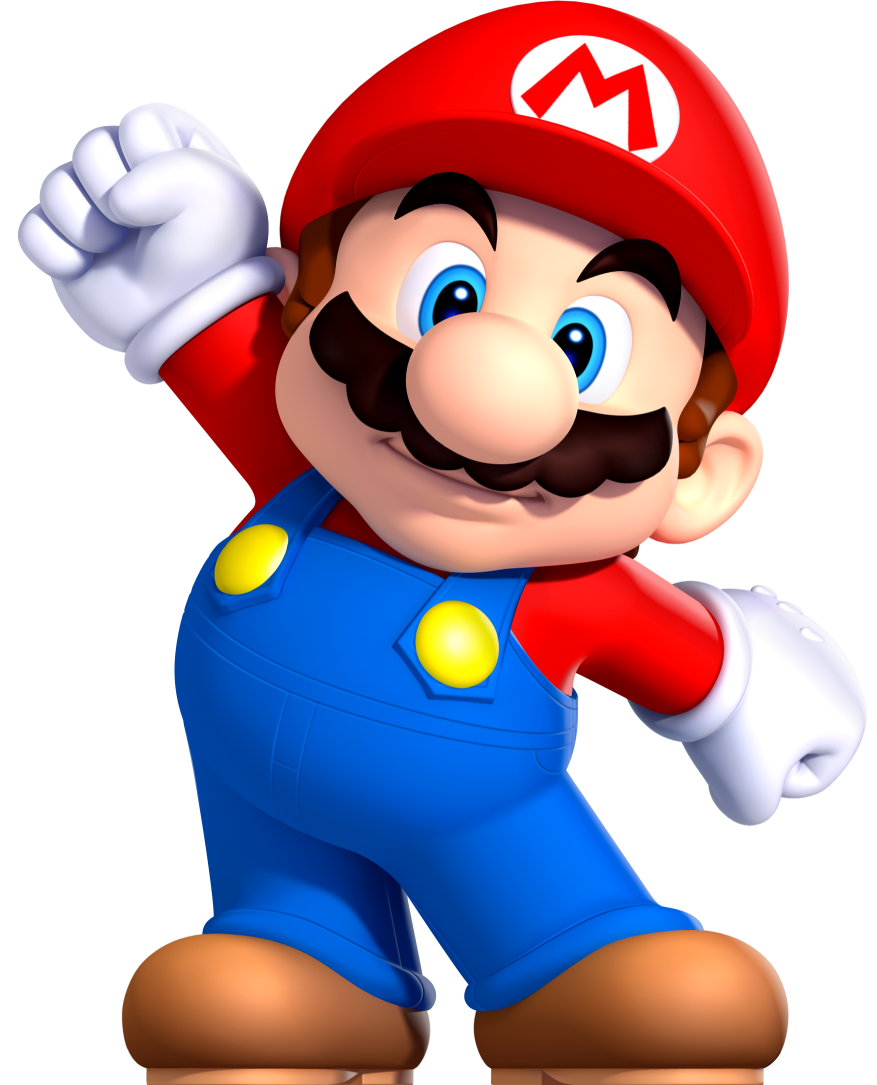 But I grew up with this Mario:
To give you an idea of how much Mario has evolved in his 35 years,here's a link* to an online flash version of the original 8-bit Nintendo game:
Also, I'm sure you've always wanted to make your own classic Mario scene, so here's a generator.*
(And, in case you were wondering why Mario Day is on March 10, try abbreviating it to "MAR10." Cute, huh?)
*These sites are neither owned nor maintained by Fountaindale Public Library and the library is not responsible for their content.