What would you do if you knew the world was about to end?
This is the question posed by both Tumble & Fall by Alexandra Coutts and We All Looked Up by Tommy Wallach. Both stories follow a group of seemingly unconnected teens as they grapple with, not only their own mortality, but the inescapable end of everything they've ever known as an asteroid hurtles toward Earth. Both books ask the same question, but they offer very different possible answers.
In Tumble & Fall, three young people from Martha's Vineyard search for truth and meaning and love during the last week of existence. They seek to solve personal mysteries and find solace in the ones that they love. We All Looked Up has a darker perspective. Told that they all have 2 months to live, most people shrug off rules and other people's expectations and embrace their own desires. For some that means forgetting about their GPA and immersing themselves in music. For others, that means chaos and violence.
What would you do if you knew the world was about to end?
The question isn't just about asteroids and disaster, is it? It's really about what you want – from your life, from other people, from yourself. The question that is really at the core of these books is: why are waiting for these things, why aren't you pursuing them today?
Tumble & Fall

By Alexandra Coutts
Place a hold.
We All Looked Up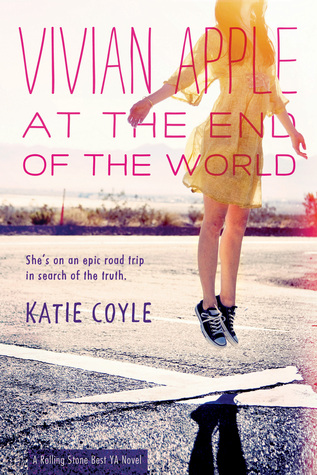 By Tommy Wallach
Available for download on OverDrive and Axis 360 apps.
View details.
And, if you want a more humorous approach to the Apocalypse, try:
Vivian Apple at the End of the World
By Katie Coyle
Place a hold.
____
Tara