November is Transgender Awareness Month and yesterday, more specifically, was Transgender Day of Remembrance. It's a day to honor those in the trans communities who have had their lives cut short by ignorance, bigotry, and violence. Here is an article that details and names victims of hate violence in 2016. While it's important to remember those we've lost, it's vital to look forward and make changes that will shape the future of transgender lives. A great site for trans* youth, their families, and their friends is Gender Spectrum. They offer resources for trans* teens as well as ideas for allies.
As you know, the library is a great place to learn about the world and people around you as well as yourself.  So, whether you identify as transgender or cis-gender, gay or straight – whether you even know how you identify or are still piecing it together, educating yourself through reading is the first step.  Here are five novels for those who want to empathize with queer characters and five fact-packed non-fiction resources to help you figure it all out.
FICTION:

Symptoms of Being Human
by Jeff Garvin
Place a hold.
Riley, a gender-fluid teenager who struggles with identity while trying to fit in at a new school creates an anonymous blog on the topic that goes viral.  When someone discovers their real identity, Riley must decide whether to keep their secret or embrace their gender identity.
If I Was Your Girl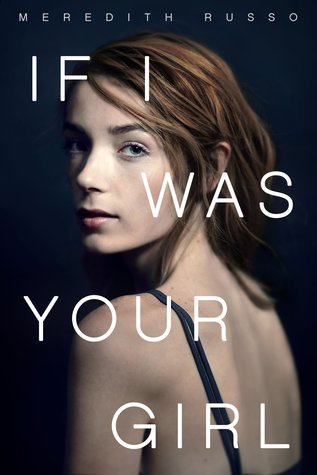 by Meredith Russo
Place a hold.
Amanda Hardy only wants to fit in at her new school, but she is keeping a big secret, so when she falls for Grant, guarded Amanda finds herself yearning to share with him everything about herself, including her previous life as Andrew.
The Art of Being Normal
by Lisa Williamson
Place a hold.
David Piper, always an outsider, forms an unlikely friendship with Leo Denton who, from the first day at his new school wants only to be invisible, but when David's deepest secret gets out, that he wants to be a girl, things get very messy for both of them.
The Other Boy

By M. G. Hennessey
Place a hold.
Twelve-year-old Shane Woods is just a regular boy. He loves pitching for his baseball team, working on his graphic novel, and hanging out with his best friend, Josh. But Shane is keeping something private, something that might make a difference to his friends and teammates, even Josh.
If You Could Be Mine
by Sara Farizan
Place a hold.
In Iran, where homosexuality is punishable by death, seventeen-year-olds Sahar and Nasrin love each other in secret until Nasrin's parents announce their daughter's arranged marriage and Sahar proposes a drastic solution.
NON-FICTION:
Transgender Teen
by Stephanie Brill
Place a hold.
Explore the unique challenges that thousands of families face every day raising a teenager who may be transgender, gender-variant or gender-fluid.
Beyond Magenta: Transgender Teens Speak Out

by Susan Kucklin
Place a hold.
Author and photographer Susan Kuklin met and interviewed six transgender or gender-neutral young adults and used her considerable skills to represent them thoughtfully and respectfully before, during, and after their personal acknowledgment of gender preference.
Being Jazz: My Life as a (Transgender) Teen
by Jazz Jennings
Place a hold.
Teen activist and trailblazer Jazz Jennings–named one of "The 25 most influential teens" of the year by Time–shares her very public transgender journey, as she inspires people to accept the differences in others while they embrace their own truths.
Some Assembly Required: the Not-So-Secret Life of a Transgender Teen

by Arin Andrews
Place a hold.
Seventeen-year-old Arin Andrews shares all the hilarious, painful, and poignant details of undergoing gender reassignment as a high school student in this winning teen memoir.
Trans Bodies, Trans Selves
by Laura Erickson-Schroth
Place a hold.
There is no one way to be transgender. Transgender and gender non-conforming people have many different ways of understanding their gender identities. While trans people share many common experiences, there is immense diversity within trans communities.
This list is meant only as a starting point.  There are tons of great books at Fountaindale, at other libraries, elsewhere on the web that can help you on your journey.  If you want more recommendations, ask your librarian or email me (Tara) at fountaindaleteen at fountaindale dot org.  Everybody deserves to be represented in the books they read.  Everybody deserves to feel included in validated.  You are not alone.
____
Tara