As April is National Asian American and Pacific Island Heritage Month, I'd like to take this opportunity to highlight a couple Asian American authors!
Both by Gene Luen Yang
n two volumes, Boxers & Saints tells two parallel stories. The first is of Little Bao, a Chinese peasant boy whose village is abused and plundered by Westerners claiming the role of missionaries. Little Bao, inspired by visions of the Chinese gods, joins a violent uprising against the Western interlopers. Against all odds, their grass-roots rebellion is successful.
But in the second volume, Yang lays out the opposite side of the conflict. A girl whose village has no place for her is taken in by Christian missionaries and finds, for the first time, a home with them. As the Boxer Rebellion gains momentum, Vibiana must decide whether to abandon her Christian friends or to commit herself fully to Christianity.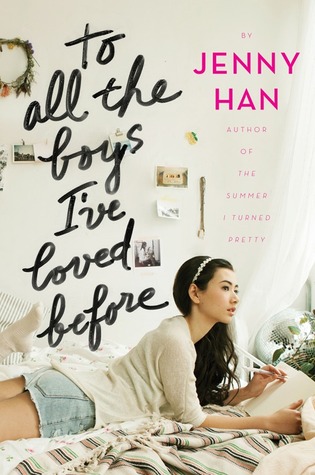 To All the Boys I've Loved Before
By Jenny Han
To All the Boys I've Loved Before is the story of Lara Jean, who has never openly admitted her crushes, but instead wrote each boy a letter about how she felt, sealed it, and hid it in a box under her bed. But one day Lara Jean discovers that somehow her secret box of letters has been mailed, causing all her crushes from her past to confront her about the letters: her first kiss, the boy from summer camp, even her sister's ex-boyfriend, Josh. As she learns to deal with her past loves face to face, Lara Jean discovers that something good may come out of these letters after all.
Something in Between
By Melissa de la Cruz
Jasmine de los Santos has always done what's expected of her. Pretty and popular, she's studied hard, made her Filipino immigrant parents proud and is ready to reap the rewards in the form of a full college scholarship.
And then everything shatters. A national scholar award invitation compels her parents to reveal the truth: their visas expired years ago. Her entire family is illegal. That means no scholarships, maybe no college at all and the very real threat of deportation.
For the first time, Jasmine rebels, trying all those teen things she never had time for in the past. Even as she's trying to make sense of her new world, it's turned upside down by Royce Blakely, the charming son of a high-ranking congressman. Jasmine no longer has any idea where—or if—she fits into the American Dream. All she knows is that she's not giving up. Because when the rules you lived by no longer apply, the only thing to do is make up your own.
Born Confused
By Tanuja Desai Hidier
Dimple Lala doesn't know what to think. Her parents are from India, and she's spent her whole life resisting their traditions. Then suddenly she gets to high school and everything Indian is trendy. To make matters worse, her parents arrange for her to meet a "suitable boy." Of course it doesn't go well — until Dimple goes to a club and finds him spinning a magical web . Suddenly the suitable boy is suitable because of his sheer unsuitability. Complications ensue. This is a funny, thoughtful story about finding your heart, finding your culture, and finding your place in America.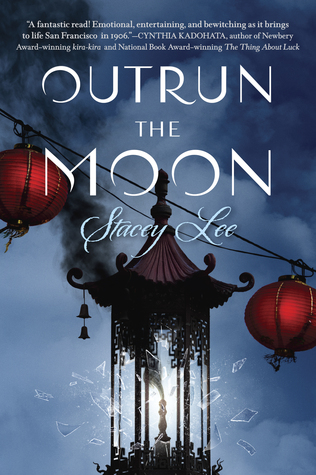 Outrun the Moon
By Stacey Lee
San Francisco, 1906: Fifteen-year-old Mercy Wong is determined to break from the poverty in Chinatown, and an education at St. Clare's School for Girls is her best hope. Although St. Clare's is off-limits to all but the wealthiest white girls, Mercy gains admittance through a mix of cunning and a little bribery, only to discover that getting in was the easiest part. Not to be undone by a bunch of spoiled heiresses, Mercy stands strong – until disaster strikes.
On April 18, a historic earthquake rocks San Francisco, destroying Mercy's home and school. With martial law in effect, she is forced to wait with her classmates for their families in a temporary park encampment. Though fires might rage, and the city may be in shambles, Mercy can't sit by while they wait for the army to bring help—she still has the "bossy" cheeks that mark her as someone who gets things done. But what can one teenage girl do to heal so many suffering in her broken city?
**summaries and book cover images courtesy of Goodreads.com
____
Tara