National Hispanic Heritage Month may have just come to a close, but that doesn't mean you can't still check out any or all of these fantastic books featuring Latinx heroes!
Tara's Top Ten Latinx Picks (in no particular order):
I Am Not Your Perfect Mexican Daughter
By Erika L. Sánchez
Place a hold.
Julia is grieving her dead sister, Olga. Olga was the perfect Mexican daughter. Julia knows her parents wish she had been the one to die in an accident. She knows she'll never be what her parents want her to be. As Julia tries to find closure from her sister's death, she discovers that Olga might not have been the daughter her parents thought she was. This book is for anyone who has grieved, felt lost or trapped or felt the burden of being "not enough."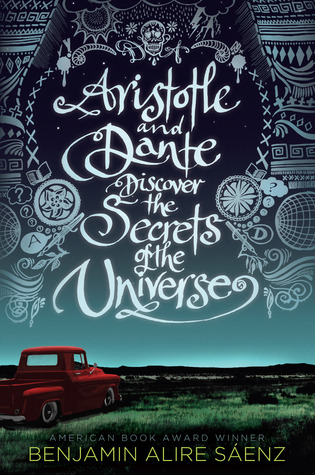 Aristotle and Dante Discover the Secrets of the Universe
By Benjamin Alire Sáenz
Place a hold
Aristotle and Dante couldn't be more different. Ari is angry and trying desperately to live up to his dad's machismo while Dante is sensitive, quiet and introspective, yet somehow they make their friendship work. It's a friendship that changes them both, more than either of them expected.
90 Miles to Havana
By Enrique Flores-Galbis
Place a hold.
This book is aimed at a more of a tween audience but, even so, I loved it. It takes place during the early 1960s as communist Fidel Castro was coming into power in Cuba. Thousands of children were smuggled out of Cuba as refugees and sent to group homes in Miami until (if) their parents could escape Cuba and join them. Julian and his brothers are three of these children. They learn to stick together and survive in this new world of strange language, strange food, strict rules and bullies behind every corner.
Esperanza Rising
By Pam Muñoz Ryan
Place a hold.
This one is also for grades 4–8 and is also about a wealthy, privileged youth emigrating to the U.S. for safety and survival. Esperanza's father dies unexpectedly and her mother is faced with a terrible choice: marry a greedy, lecherous corrupt politician or flee to the States and try to find work. Esperanza grew up in a manor house with servants and now she must work alongside her former servants as a migrant farm worker in the days before workers' rights.
The Devil's Highway
By Luis Alberto Urrea
Place a hold.
I'm not going to lie: this one's brutal. It follows the journey of 26 men who crossed the border into the Arizona desert in 2001. Only 12 of them made it out alive. This book uses first-hand accounts from survivors, testimony from their coyote or guide and medical information to paint a gruesome picture of the last days of the 14 men who starved, dehydrated and literally baked to death in the desert heat, trying to find a better life. Do not read this if you have a weak stomach – or even a medium-strength stomach.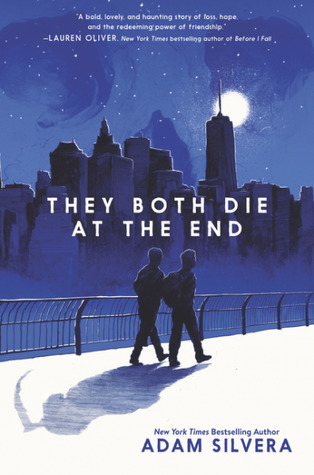 They Both Die at the End
By Adam Silvera
Place a hold.
In the year future, people are informed, via a pleasant phone call, when the will die. They don't have much time to do anything about it because the phone call doesn't come until the day of their death. Naturally, there are a ton of services aimed at people living their End Day, like the app, Last Friend. (Yes, there's an app for that.) Rufus is a tough guy living in foster care and Mateo generally doesn't leave his home unless strictly necessary. The two meet up on the app and set out to Live Life before they die.
Shadowshaper & Shadowhouse Falls
By Daniel José Older
Place a hold on #1.
Place a hold on #2.
Sierra is an Afro-Caribbean American living in Brooklyn. She has friends, art and a big family to keep her busy. She really doesn't need zombies, weeping murals or spirits to deal with. But, as she learns her family's secrets, she realizes that's she's the only one who can.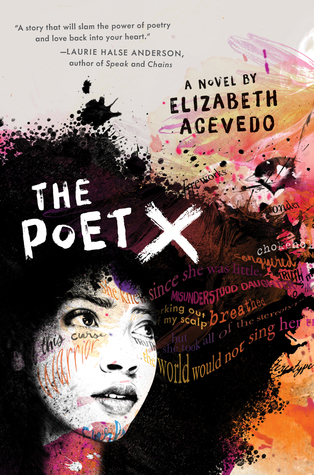 The Poet X
By Elizabeth Acevedo
Place a hold.
Xiomara's whole being is full of thoughts and passions and anger and indecision and want and frustration and ideas and so many words. But in Harlem, she's just another Latina without a voice. She turns to poetry to find and use her voice. Written by a renowned slam poet, so of course, it's full of great rhymes and beats and imagery.
Miles Morales
By Jason Reynolds
Place a hold.
Yep. It's based on the comic books, but this one doesn't have any pictures. It takes familiar characters and takes them on new adventures. Also, it's written by Jason Reynolds who is always phenomenal!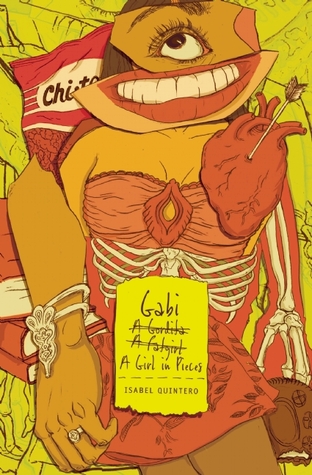 Gabi: Girl in Pieces
By Isabel Quintero
Place a hold.
This is one of my favorite books ever. I relate so hard to Gabi. She's got a lot going on with friends getting pregnant or coming out of the closet. Her parents try but they're not perfect. She writes it all down – her entire senior year of high school – in a journal and her thoughts and stories are poignant and hilarious and so, so relatable.
Happy Reading!
____
Tara